Our Exact Approach To Building Links
The right way...
So, you're looking to build some high-quality links to your site...
Maybe you're looking to increase targeted traffic, improve search engine positions or even increase your brand exposure.
Well, you've come to the right place.
Here we outline our entire link building process so that you can see exactly how we are able to achieve high-quality link building at scale for all of our clients.
Phase 1
Website Analysis
Content Selection
Keyword Selection
Link Building Strategy
Phase 2
Project Management
Prospecting
Outreach
Phase 1 . 1
Website Analysis
Before we can jump straight into link building, there are a few things which must establish first.
Essentially, we need to determine…
The quality of your content
The keywords that your content currently ranks for
The health & diversity of your current backlink profile
Once this has been established we can…
> Select target pages to build links to
> Select which keywords to target
> Select the type of links we will build to your site
Therefore, we start every campaign with an analysis of your site in three key areas: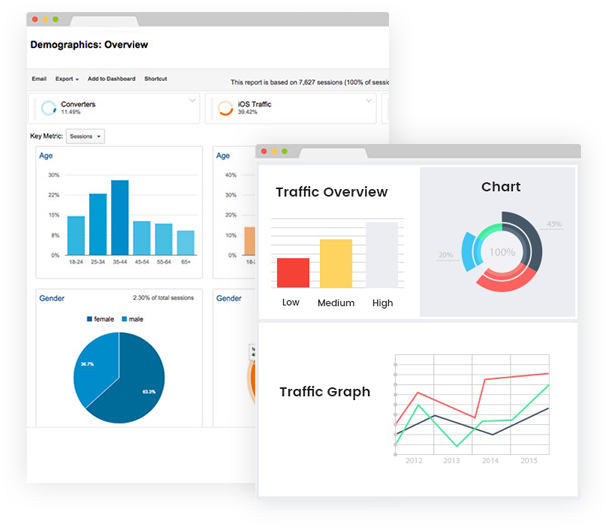 Great quality content is absolutely essential when attempting to build high quality white hat links to your site.
That is why we carefully analyse your site for content which we can use in our outreach campaigns, if there is insufficient high-quality content on your site then we will work with you to create highly linkable assets.
Without this content it is harder to gain links. This is because in most cases high authority sites are very unlikely to ever link to your homepage or 'money' pages, as these pages offer little to no value to their audience.
Once we have gained access to your Google Analytics & Google Seach Console dashboards we can begin to analyse some key metrics for your site.
Firstly in Google Analytics we can identify what pages on your site visitors spend the most time on, where they navigate to & we can also identify which pieces of content are most popular.
Within Google Search Console we can identify which pieces of content are 'quick wins', as they rank between 7-35 in Google. Therefore a boost in the rankings for these pages would result in more traffic & a quicker ROI for you.
The final stage of analysing your site before we can begin the link building process is by inspecting the current state of your backlinks.
We can analyse the anchor text ratio, the type of links you have, the volume of links you have & the overall health of your backlink profile.
We can also take a look at your competitors to see how your backlinks stack up against their metrics.
This can give us a greater insight into where they are being successful in their link building efforts & shows us potential opportunities to outrank them.
It is important to remember that in order to earn links we must provide genuine value to websites, whether that be in the form of high-quality guest posts, useful tools, infographics, case studies, how-to videos or resources etc...
Phase 1 . 2
Target Pages & Keywords
After we have analysed your site we are able to select a handful of target pages which will be our primary focus for acquiring backlinks.


How do we determine what content is suitable for building links to…? We like to think that there are three main factors:


The content is useful
The content is unique
The content is non-promotional

Additional factors which could be beneficial but not necessarily essential:


The content provides a solution to a problem
The content offers a unique angle or opinion on a popular topic
The content is easy to read & understand for the target audience
The content provides an original source of research data for your niche

If we determine that the content on your site is not of a high enough quality to achieve backlinks then we can work together with you to come up with some content ideas.

We can manage this content creation process for you at an additional expense, so there's no need to fret if you have don't have dedicated team of content writers.
The analysis in Phase 1.1 also allows us to see which keywords we can target throughout your link building campaign.
These are selected by identifying which pages already rank well for certain phrases, which keywords are relevant for your business and which phrases we think your pages could potentially rank for.
All of the target pages and associated keywords are recorded into a google sheet for reference.
Phase 1 . 3
Link Building Strategy
We create a bespoke link building strategy for all of our clients, meaning that no two campaigns are ever the same.
This is because there are a number of factors which will influence the type of links we can build to your site. This will be determined based on;
The content you currently have on your site
Your content creation budget and/or willingness to create content in-house
Your current backlink profile
Which types of links are most suited to your niche
We have numerous link buiding techniques & link types at our disposal, all of which use 100% white hat SEO methods. We work in this way because we place the highest priority on the longevity & health of your website.
Typically, we use a maxumim of between 3-5 strategies for each client at any time. This is because it is often more effective to concentrate on a handful of specific strategies, instead of spreading the campaign too thinly over numerous link types.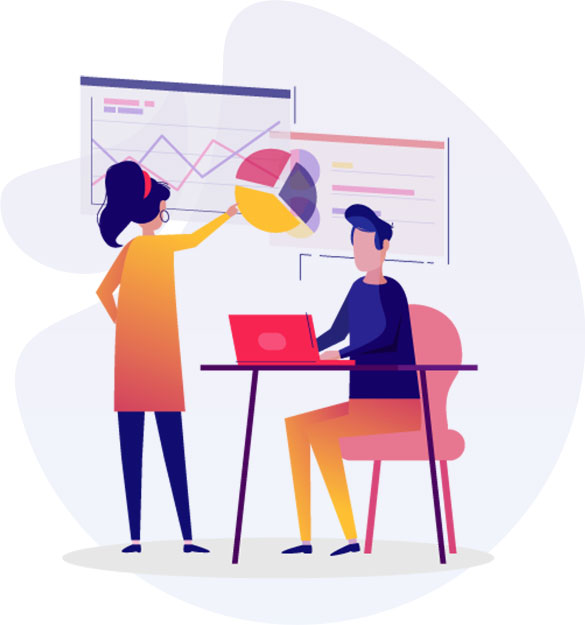 Some of our link building techniques...
We find popular content in your industry which receives lots of backlinks but has room for improvement. We then create a more comprehensive version of this content & show it to everyone who linked to the older, outdated piece. Websites will more often than not, update their link to point to our content
A useful tool when there is little content on your own site - this method allows us to write for high authority websites within your niche & receive links back to your site. We are also able to select our anchor text which gives us a keyword-targeting advantage.
Round-up posts are essentially posts written by websites to share useful pieces of content to their audience. We approach sites which are creating round-up posts to show them our relevant content. For example, a post titled '10 best camping posts this month' should happily link to your website if you have a relevant piece of content on this subject.
Resource pages can offer an abundant source of link opportunities. Here we find websites which actively link out to dozens of useful resources which would benefit their audience. If we have a piece of content or a resource which would benefit their audience then webmasters are often happy to add a link to it.
This strategy allows us to find pages which link out to content pages which no longer exists (404 error). If we have a suitable piece of content which would work in place of this broken link, then we can pitch this to the webmaster. They are pleased because we helped to fix a technical SEO issue on their site, and we are happy because we earned a relevant backlink.
These form of posts are often great for gains in referral traffic & brand recognition. However, the SEO benefits of sponsored posts are minimal. This is because we always like to ensure that any link from a sponsored post is tagged with the rel='nofollow' link attribute, or the newly introduced rel='sponsored' attribute. This is to ensure we are complying with Google's guidelines.
Ever wondered how your competitors can rank higher in Google, even with inferior content? This can often be due to your competitors having a higher volume of high-quality links built to their site. With our competitor analysis, we can delve deep into your competitor's link profile to see how we can replicate their successes. Sometimes, we can even identify backlinks that they have earned, which would be more suited to your content. In this instance, we can try to have that backlink changed from your competitor's site to yours.
These forms of links are built by examining any changes to your link profile over the years, we will be able to see if and when you used to have any backlinks which have since been lost. Simply reaching out to these sites to remind them that the link is no longer active but would appreciate it being made live again often has a high success rate. We can also look for any brand mentions that you have received online but the website may have forgotten to link to you.
Here we find industries related to your niche who are not in direct competition but are still incredibly relevant to your business. Think of a web design company's site linking out to an SEO company's site, there is a great amount of relevance here, without any direct competition. Any referral clicks through this link would also be highly valuable because visitors of a web design site will most likely require SEO services too.
Phase 2 . 1
Project Management
At this point we now know…
Which of your pages to target
Which keywords to target
Which link building strategies to use
Now we can begin the process of adding tasks to your unique project tracker.
We understand the frustration that comes as a result of working with an SEO agency becuase you're never 100% certain how much time and effort has actually been put into your campaign each month….
This is where we are different…!
At Forward Linking we are absolutely transparrent in our methodology; we use Google Sheets to document and track absolutely everything that we do, in real time. You will have personal access to your unique project tracker which can be accessed 24/7.
Here you can see every task for each day of the month & the status of completion.
Phase 2 . 2
Prospecting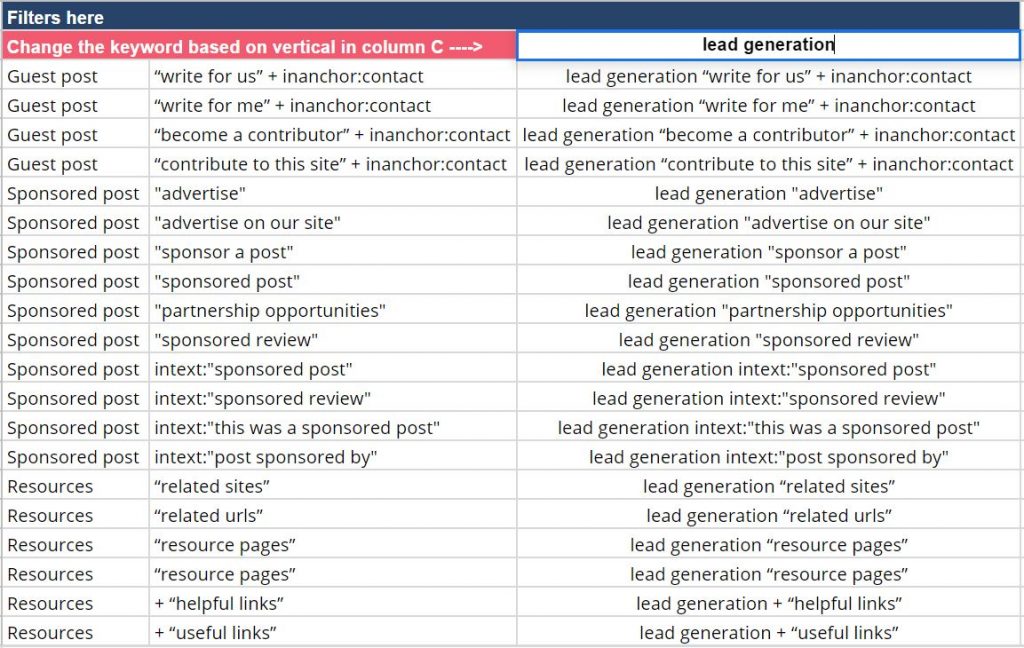 Prospecting is the term used to describe the process of searching for, qualifying & recording any relevant sites on the web that could potentially link to our target site.
This is done by using advanced 'Google search operators' which narrow down results to show only websites which are relevant to our niche & can provide the link types we want.
Once we have a list of targets we manually inspect each and every website to check that it meets our criteria.
How we qualify our prospects...
Prospecting can provide us with an abundant source of target websites to approach, which may be interested in linking to your site.
But how do we determine the quality of these sites and whether a link from them is valuable from an SEO perspective?
We like to follow numerous guidelines to ensure that any link we build to your site is not only going to give you an SEO boost, but is also going keep your backlink profile looking healthy and natural:
We do use Domain Rating/Authority as a metric for selecting target sites… HOWEVER, this is not our main focus when building links. We like to concentrate more on relevance & quality of a site. If a site has a high DA it doesn't necessarily mean that it's a high quality site.
We use Ahrefs to qualify that these sites already receive decent levels of real organic traffic from Google. This means that not only does Google trusts these sites enough to rank them & reward them with organic traffic, but also the likelihood of referral clicks coming through to your site is increased.
We look to see the quality of referring domains these sites have & check to see if their backlink profile looks healthy (We don't want a link from a site which only has spammy links built to it).
We manually inspect each website by eye, to look for any obvious signs that the site isn't legitimate or is part of a private blog network. There are some obvious tell-tale signs such as low quality images, thin content, & no contact details.
We check to see if the site's only purpose is to build links for monetary value – we don't want links from these sites as they are at risk of being penalised by Google.
If any one of these criteria are not met, then the prospect is removed from our target list
Phase 2 . 3
Personalised Outreach
Outreach is quite possibly the most important factor for any successful link building campaign. Anybody can write up a generic templated email to send to thousands of prospect sites, but this method has an incredibly low success rate.
Instead, we focus on personalising our emails to capture the interest & attention of the person reading it.
Before we send any emails to our prospects, we will search high and low to find contact information for the most relevant person in the business.
By working in this way, we are able to break through the email bombardment that many of these target sties receive every day & speak to the person who makes the final call on what content is puplished on their site.

In order to have the highest levels of success, we create a Gmail account in your name (or the business owner's name). This is because people are far more likely to link to someone reaching out who is the business owner, as opposed to someone writing on behalf of the business requesting a link for their client.
Phase 3
Results
Primary Benefits...
High-quality links to your site will increase the positions to both the individual pages we build links to & also your site as a whole.
Increases to your rankings in Google leads to higher click-through rates for your pages. Therefore, you will receive more organic traffic to your site.
Once your site is receiving higher levels of relevant traffic for your target keywords, this traffic will naturally convert & lead to increased sales.
Secondary Benefits...
Whilst high-quality links on quality websites will benefit your SEO, they will also help attract consumers to your site simply by brand association.

The links we build receive clicks from people who are interested in finding out more about the products or services that you offer. Driving relevant traffic to your site.
Building high-quality links to your site leads to an increase in the authority & trust that Google has for your entire site; so all pages should benefit from an SEO boost, not just the pages we build links to
Testimonials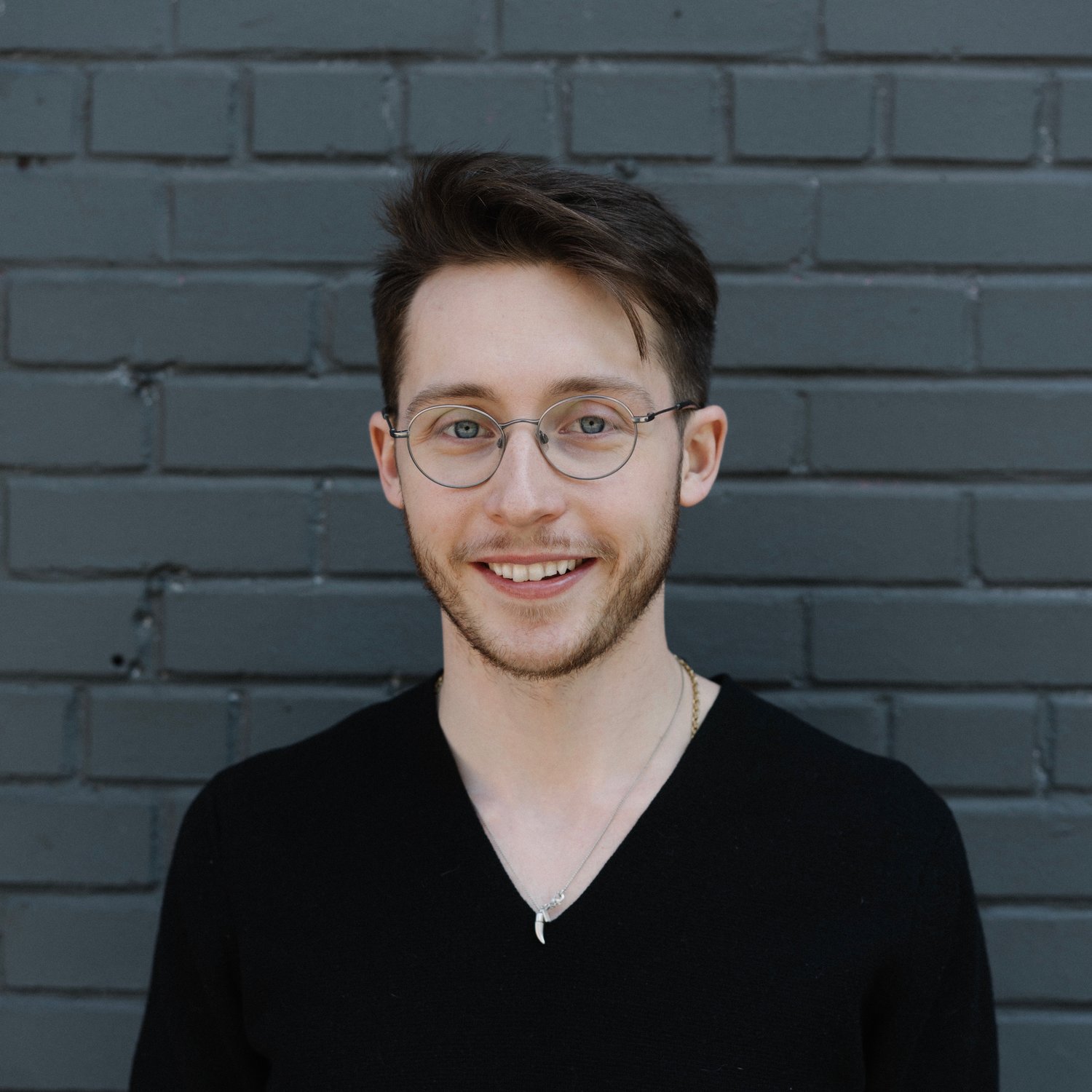 James was quick to respond and throughout the process he has been overseeing our project and ensuring that all links were delivered on time and to a high standard. The google sheet tracker is a great way for us to visualise which sites they are reaching out to and see the progress for each month in terms of how many links are live/secured so this saved us having to chase up for progress reports each week which is a bonus. We've only been working together for a short time but we're really happy with the service so far. You can tell that the owner is really invested in making sure the campaign goes smoothly and is always happy to answer any questions we have.
- John Hyslop
Head of Business Development, ProseMedia
James is a consummate professional with great attention to detail and always works in the clients best interests. Linkbuilding is a time consuming process and has to be done in an ethical way to ensure optimum, risk free results and I'd have no hesitation in recommending James and his team.
- Andrew Firth
Managing Director, Ascensor Digital Marketing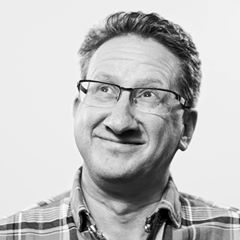 I've worked with James for a couple of years. His professionalism, attention to detail and dedication to doing what's right for the customer is unquestionable. James and his team at Forward Linking will take the time to get to know you and your business to deliver fantastic results.
- Mike Hall
Co-Founder, ThinkSmart Marketing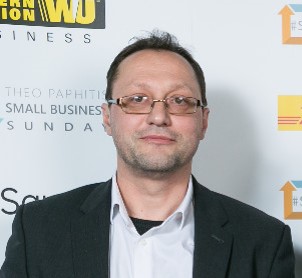 Couldn't be happier with Forward Linking as they were able to identify and maximize link building opportunities for our company, increasing both traffic and rankings within a matter of weeks. The owner James has excellent technical abilities, knowledge & experience within the field of SEO.
- Andrew Smith
Sales Director, Maroon Pig
Ready to get started...?
We would love to discuss how our advanced link building strategies could benefit you and your business. Simply contact us to find out more.